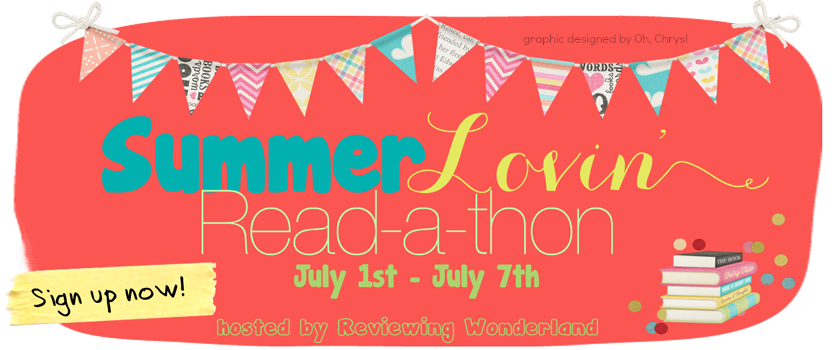 (Organized and hosted by Oh, Chrys!, Tumbling Books, Effortlessly Reading, Love Life Read, Shelf Addiction, Read Sleep Repeat, and Reviewing Wonderland)

Today's participation post is about bad boys and I'm such a historical romance nerd! Both of mine come from historical romances.

Bentley Rutledge from Liz Carlyle's The Devil You Know is my Regency bad boy. He's a rake and wherever he goes scandal follows him. we first get introduced to "Hell-Bent" in Beauty Like the Night where he's sent down from Oxford and his brother Cam has no idea what to do with him. It's in The Devil You Know that we get his full history including why he dislikes his brother so much and it's heartbreaking because Cam didn't know what was going on. The following is from Beauty Like the Night:

Bentley snorted derisively. "Our name? Our reputation? Indeed! Father cared little enough for either, so
why should I be troubled with them? I hold one saint in this family to be piety enough. And as to money,
if we've been caught short—which I doubt—then perhaps you might just thaw out that whacking great
cock of yours and marry us another merchant's chit, eh? But Joan would never serve that purpose,
would she?"

Cam's fist came down on the desk, rattling the drawer-pulls. Bentley did jump then, his first show of real
fear. "You will leave my intended bride out of this, Bentley! Do you hear me? I'll not have you impugn
your cousin's good name."

Bentley was out of his chair in a flash. He strode to the window, arms crossed over his chest and fists
wedged beneath his armpits, as if he could barely restrain them. "Damn you, Cam," he whispered, staring
out into the sun-dappled gardens. "You know I'd never hurt Joan! It is you whom I scorn! I am so
damned tired of bowing and scraping to the savior of our reputation, our fortunes, and indeed, our
bloody self-righteousness! Yet all the while, you go on trampling over all of us and doing what you
presume to think best. Father never plagued me. It has always been you. "
———-
"Talking to your cat?" asked a cheerfully drunken voice from the doorway. "Or are you addressing that
pathetic excuse of a cock-stand you're doubtless suffering?" To Cam's utter humiliation, Bentley strolled
into the room, a broad, semisober leer on his face, a half-empty glass in his hand.

Cam tried to think straight. Obviously, the boy had observed Helene flying out of his study, as if the
hounds of hell were on her heels. No one, not even an inebriated lout, could have mistaken the cause of
her distress. Damn it, he had not meant to insult her. Nor openly humiliate her. Yet he'd somehow
managed both. Good God, could life possibly get worse?

"Tut, tut, Saint Cam!" chortled Bentley, dangling the lacy garment in Cam's face. "Seems yon fair
maiden has spurned your offer! Apity! Why do you not just continue clutching that precious virtue of
yours, whilst I follow her upstairs to show her how it's properly done?"

Calder Heart from Brenda Joyce's Francesca Cahill series: Calder was never suppose to be the hero in her series and in fact he was suppose to play a minor role, but for some odd reason he stole the show at the end of Deadly Love. Francesca doesn't like Calder and instead tolerates him, but slowly her feelings for Rick begin to fade when she realizes they'll never marry and Calder is there to pick up the pieces. More like he's there to annoy Francesca and the two of them come to agreement. The following is from Deadly Promise and be still my heart because the lost and neglected boy in Calder doesn't like to show his vulnerable side.

"You have made this so very complicated by wishing to marry me, A part of me wishes we could go back to the way things were a month ago!"

"A month ago Rick's wife hadn't returned and you were denying all the passion you feel for me. Poor Francesca." He was only half-mocking. "Torn between tawdry lust and true love."
———-
"I don't deny the passion I feel." And the frustration made her reckless. "We would not be in this dilemma if you had done the deed and taken me to your bed!"

He made a sound, one of sudden amusement, perhaps, and suddenly stroked her cheek. "The only way you will ever get me in bed is on our wedding night. How many times do I have to make myself clear? You I will not ruin."

"For a notorious womanizer, one the world thinks to have not one shred of morality, you do know how to frustratingly play the saint."

"I would never even try to play the saint, my dear."

She shuddered. "Everyone claims I am stubborn. But you are truly the stubborn one. And if you want the truth, I still cannot comprehend why you really want to marry … me."

"Why are we rehashing that subject? You know you are my one and only friend, and that seems to me the perfect basis for our marriage. And darling, I am hardly the stubborn one in this pair. You have decided that you will love my esteemed half brother until the end of time, never mind that his little vixen of a wife is in his home and in his bed. And because of that damnable fantasy—a script you have written for an audience of one—you would ruin what could truly be a very enjoyable union. We suit, Francesca, very well, and neither one of us would ever become old, bored, or staid in the other's company." He was grim. "You may keep the ring. Cash it in. Donate the money to your charities. Call it a farewell from me."
---
Today's challenge is summer flings hosted by Read Sleep Repeat and we're suppose to pick who we would have summer fling with. That's easy:
Patrick Sharp
&


David Gandy
Oh wait…Octavia said fictional. Well, they count right? Since we'll never meet and nothing will happen, right? Okay, okay…fictional…
Kingsley Edge from The Original Sinners series by Tiffany Reisz


Why? Well um he likes to dress up in Victorian clothing and I can't say no to cravat and breeches! Reisz has said she imagines Gaspard Ulliel as a young Kingsley and mmmmm yes please!
Shane August from Jessica Lemmon's Tempting the Billionaire


Lemmon said Henry Cavill is her Shane and I have to agree! Plus Shane is a billionaire that actually works and well I can tell my grandchildren one day that a billionaire was into me (oh wait that sounds dirty! oops! Not that way-head out of gutter) ahem tell them that a billionaire was attracted to me.
Related Posts