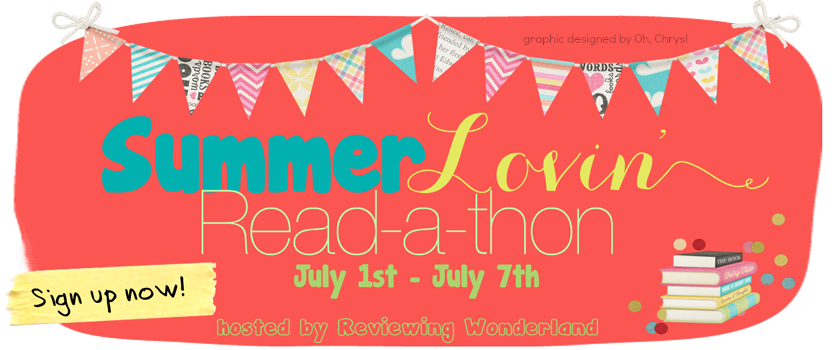 (Organized and hosted by Oh, Chrys!, Tumbling Books, Effortlessly Reading, Love Life Read, Shelf Addiction, Read Sleep Repeat, and Reviewing Wonderland)

Today's participation post is all about MUST have summer reading. These are the books I usually recommend for summer reading because they'll keep you glued to your seat, although make sure you're wearing plenty of sunscreen if you're reading outside! I don't want to be held responsible for sunburns. 😉

01. A Burial at Sea by Charles Finch: Normally I don't recommend books that aren't the first book in a series, but I do recommend Charlie's A Burial at Sea because it takes place on a ship sailing to Egypt. What better way to experience a Victorian mystery than abroad a ship? It's my second favorite of his and one I'm looking forward to rereading this summer.

02. Night Season by Chelsea Cain: Another book in a series; however, this one is very much a stand alone. If you've never read Cain's Archie / Gretchen series, never fear you aren't missing much by starting with this one because I've always considered this a stand alone and even Cain herself has agreed. Just um…make sure your doors are locked.

03. Deadly Love by Brenda Joyce: Oh dear, yet another series! LOL! These take place in turn of the century New York City and if you're looking for a quick series to burn through, these are it! Francesca Cahill is a society girl and accidentally gets involved in a kidnapping and assists the new police commissioner in solving the case. I reread these every summer and the only thing that makes me bitter is how the series ended. Note: there is a love triangle, but Joyce picks a side early on and sticks with it.

04. Night Film by Marisha Pessl: Now this book isn't out yet, but you'll want to add it to your TBR list! I'm still thinking about it after finishing it last week. You'll be in for a wild ride and I'll be reviewing it this month.

05. One Day by David Nicholls: I adore this book! The film? Not so much. One reason I love to reread this during the summer is because it starts on the night Emma and Dexter graduated and summer marks graduations with new beginnings. In many ways, it's my way of getting a fresh start.

What's on your list?

---
Challenge 02: Cover Re-do
Today's challenge is basically redesigning a book cover. The two I picked, I LOVE the books and I'll explain why I chose them.
The first is Eleanor and Park by Rainbow Rowell. Here's the original cover:

Now with my redesigned cover I wanted to capture the crazy clothing combination Eleanor wears. Hence the rainbow of colors within the silhouette and of course the headphones are her listening to the mix tapes Park makes for her. You'll notice she's surrounded by a type of black cloud and this to signify her being trapped; if you read the book, you know she picked a poem about a caged bird and I wanted to incorporate that. Finally, the cassette tape is for Park and his love for making mixed tapes for her.
The second cover is from Chelsea Cain's HeartSick. I LOVE Cain, but I'm not a fan of the cover:

To sum it up, Gretchen is a beautiful serial killer who seduces the lead detective by infiltrating the investigation. She captures Archie, tortures him and leaves for dead, but in the end she changes her mind by saving him. Her signature is carving a heart on victims. Since Gretchen is a fan of getting her hands wet (ahem by fully opening bodies, etc), I thought what better way to pay homage to her: incorporate an actual heart. The background with the faded splatter is old blood, meaning her victims with the rest of the blood dripping to signify future victims. A note on the font: it's DigsMyHeart and I thought it was appropriate.
Related Posts