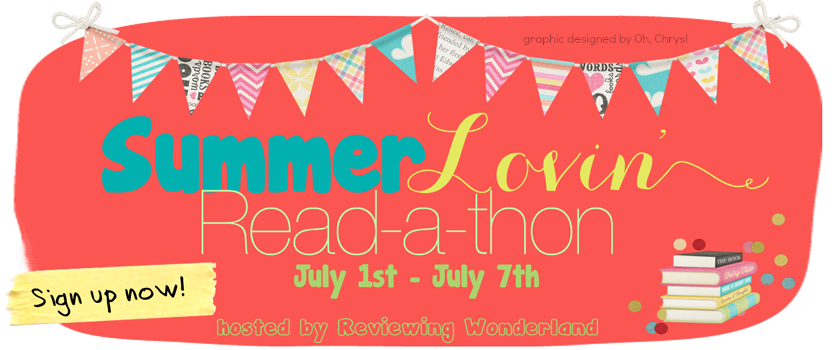 (Organized and hosted by Oh, Chrys!, Tumbling Books, Effortlessly Reading, Love Life Read, Shelf Addiction, Read Sleep Repeat, and Reviewing Wonderland)

Okay, today's post is all about our progress. So before I begin, let's do a book shimmy!

I've finished Eloisa James' Once Upon a Tower and what a delight it was! James can be hit or miss for me and usually because she uses a lot of her Shakespearean background in her novels and intermixes it, etc that I get lost and then lose interest. I was delighted with Tower and it's one of my fave reads of the year!
I'm almost done with Darynda Jones' First Grave on the Right. It's a little strange reading about the city you live in and Jones mentions streets and areas. I admit it pulls me out of reading because I want to place things (especially when she mentions Charley going from side of the city of next and I try to time it according to the book), but then I have to force myself to continue. One reason I really wanted to read this book is because I met her in May and I promised I'd read at least the first book. She was very funny and just a great author to meet.
So what's next on my list? I'm probably going to start Divergent next and then finish up with Murder as a Fine Art. I'm confident I'll have both books completed by the end of this.
How are you doing on your reading?
---
Love Life Read is hosting Cover Title Scramble and here's my entry:
May Titles:
1) The 5th Wave
2) The Enchantress
3) Winger
4) Just One Kiss
5) Any Duchess Will Do
6) It Had to be You
7) Lost and Found
8) The Bolyn King
9) Once Upon A Prince
June Titles:
1) The Moon and More
2) Storm and Siege
3) Star Cursed
4) Sweet Salt Air
5) The Newcomer
6) Forever Too Far
7) The Taming of Ryder Cavanaugh
8) Two of a Kind
9) One Sweet Ride
10) What The Duke Desires
11) Faking It
July Titles:
1) If the Shoe Fits
2) The Edge of Never
3) First Sight: A Novel
4) True Love
5) Three Little Words
6) The Night is Alive
7) Perfect Fling
8) Chose the Wrong Guy, Gave Him the Wrong Finger
9) Home To Whiskey Creek
August Titles:
1) Fall of Five
2) Crown of Midnight
3) The Shade of the Moon
4) Rose Harbor In Bloom
5) The Hero
6) Big Sky Wedding
7) Castaway Cove: a Shelter Bay Novel
8) This Girl: A Novel
9) Temptation
Related Posts